Meet Dr. Ragsdale......
Dr. Ragsdale was born in the small southeastern Missouri town of Festus....yes, just like in Gunsmoke. Festus is similar to Dalton in size, population, economy and proximity to large cities. Although he considers Tampa, Florida to be his home, he has also lived in Miami, Florida and Houston,Texas because his dad's job with Eastern Airlines required them to transfer a few times. Dr. Ragsdale graduated from Jesuit High School in Tampa, and attended Emory College, graduating with a B.S. Degree in Biology in 1981. He graduated from Emory University School of Dentistry in May 1985. After visiting the Dalton area and loving the mountains, four seasons, and people who made him feel relaxed and at home, he decided to move to Dalton to begin his dental practice. He began his practice in June 1985, and in March 1989 moved to his present location at 1501 Broadrick Drive.
Dr. Ragsdale is married to the former Cindy Creswell and they have two boys. Dr. Ragsdale enjoys spending time with his family, and attending his kid's school, scouting and athletic events. He has played sports all his life, including baseball and basketball competitively from grade school through dental school. He and his family enjoy outdoor activities, especially snow skiing and white water rafting. When time permits, they like to travel and see the sights. All of the Ragsdales believe community service is important and divide their activities between Dalton and Chattanooga. Dr. Ragsdale's private time is spend reading, attending Continuing Education courses and collecting baseball memorabilia, which as a hobby has afforded him opportunities to meet many of baseball's stars from the 1950's up to the present day. Dr. Ragsdale has also known the thrill of victory and the agony of defeat (mostly defeat) since he has been a long-suffering fan of the NFL's Tampa Bay Buccaneers since 1976.
As a dental professional, Dr. Ragsdale is proud of the fact that he is BILINGUAL IN SPANISH.
Dr. Ragsdale eliminated silver fillings from his practice in 1996, began doing Velscope fluorescent oral cancer screening exams in 2007, and in 2010 started doing non-metal all ceramic CEREC restoration utilizing digital imaging and CADCAM technology. The practice philosophy of "Healthy Living Begins With a Beautiful Smile" resonates throughout his office, and in his staff's approach to treating each patient. However, his pride in his practice is that all of his staff members have been with him for at least 6 years and as long as 20 years.
Dr. Ragsdale is passionate about his family, his practice, his staff, and Dalton.
Shannon Looper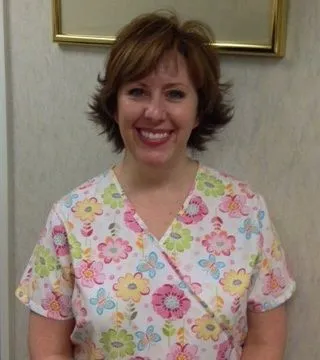 Originally from Dothan, AL, Shannon has lived in Dalton since 1991. The majority of that time, she has worked in the dental field. She has worked with Dr. Ragsdale since 1998. She is married to Brian Looper and they are the proud parents of Spencer, a West Highland terrier, and Chloe and Elliott, 2 short-haired tabbies adopted from the Humane Society. When not helping Dr. Ragsdale transform one beautiful smile after another, Shannon enjoys photography and scrapbooking.
April Mitchell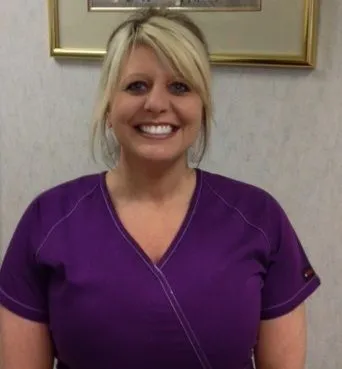 April graduated from the Medical College of Georgia in 1996. She began her dental career soon after with Dr. Ragsdale in February of 1997. She lives in Ringgold with her husband Jeff and their three children; Abbey, Judson and Taylor Grace. When not working or taking care of her family, she enjoys scrapbooking and traveling.
Candi Chandler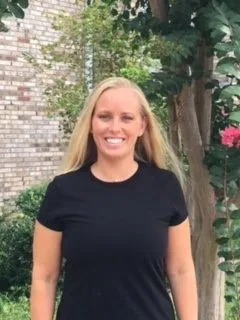 Candi is a life long resident of Dalton. She graduated from Northwest High School and then attended Floyd College to obtain her dental hygiene degree. She has been practicing in Dalton for 14 years now. She lives in Rocky Face with her husband Kerns and two children, Paisley and Colt. When she is not at work, she enjoys running, gardening, and crafting. She is also the owner of Tickle Me Pink.